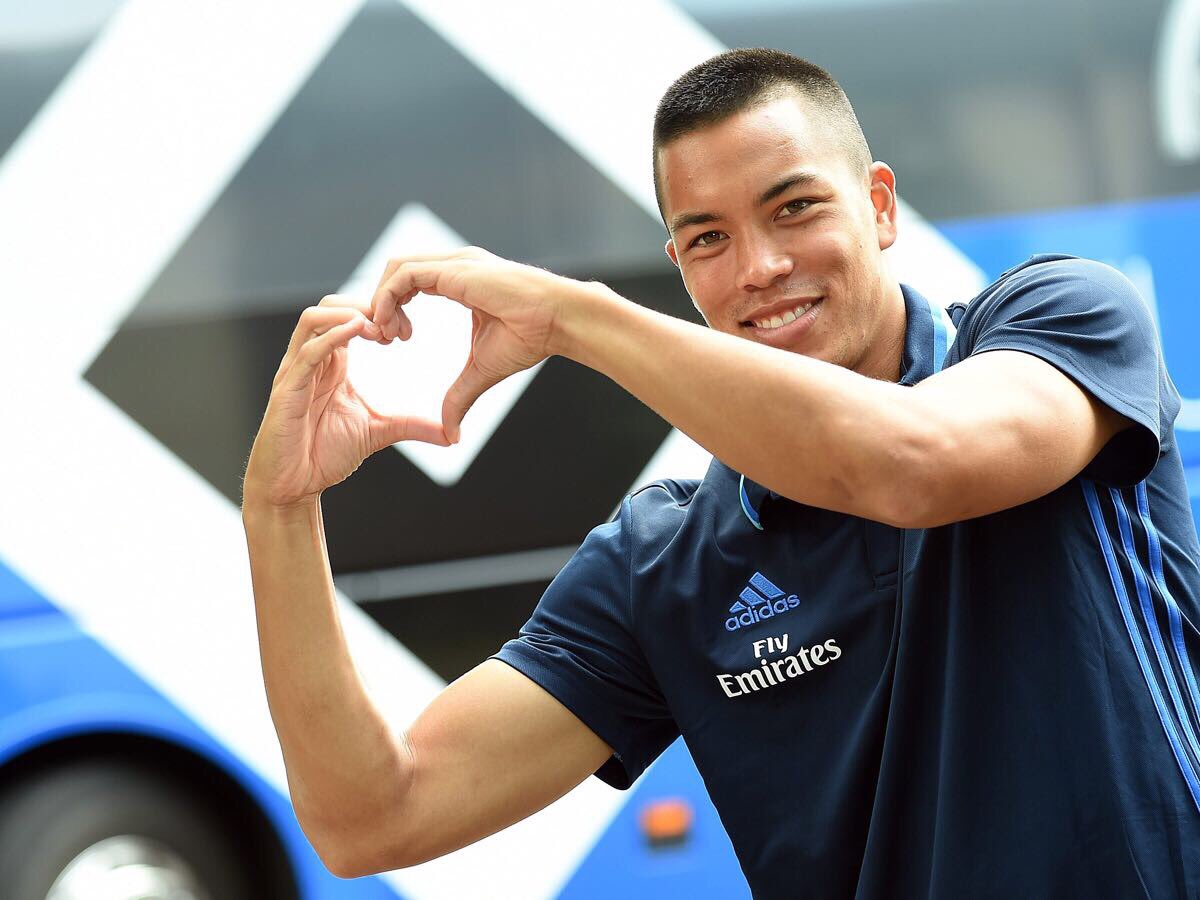 American international, and Hamburg SV forward, Bobby Wood has officially signed an extension with his current club, putting an end to FC Köln's pursuit. The new deal runs through 2021, but most importantly, increases his release clause from €12 million to €22 million, effectively guaranteeing that he will see out his contract with the Bundesliga's Dinosaur.
I am not going to say negative things about Wood, I believe he is a very good player, and would have fit in very well at Köln, but as of right now he is not worth anywhere near the new release price; and if Hamburg continue down the underperforming road they have been on for the past few seasons, he will not be able to tap into the potential that he has and will never be worth that much price. Remember that Anthony Modeste is moving for roughly €35 million, and he has scored 15 and 25 goals respectively during his two-year stay with Köln. Wood is nowhere near that level. He has only ever played one season at the top flight and scored just five league goals, albeit with very little attacking support provided by a weak Hamburg side.
It would have been worth taking a chance on him for his previous release price, but not at the new one. We could easily find another player, such as Modeste, who may be slightly undervalued due to perceived skill deficiencies, but who fit very well into the system that Peter Stöger has instilled at the club.
My view on this is slightly skewed, however, by the fact that Wood, like myself, is an American, and with a World Cup rapidly approaching, I want to see the USMNT progress, skill wise, and take the next set from team that consistently qualifies for the World Cup, to team that challenges for the title. and I believe this can only be accomplished by having American internationals competing at the highest level of competition, irregardless of where that is. This is where I disagree with Jürgen Klinsmann, where he believed that simply playing in a European league was enough to foster the growth of young talent, I believe that the young talent needs to be competing in European competitions, and challenging for league and cup titles, and being challenged for starting time by teammates. This is where Wood's decision to stay at Hamburg is disapointing. He would rather stay at a team where he would not be challenged for playing time, and simply be in the Bundesliga, than move to Köln and play in the Europa League, and challenge himself against some of the best players in the world. This builds complacency and complacency kills national teams.
I believe both Köln and the USMNT will be fine, however I wish Wood would have stood up as an example for young American talent and do not be satisfied with simply being invited to the party. Make upwardly mobile moves in order to challenge your comfort zone and advance your career; but specifically as a Köln supporter, we need to take this rejection in stride, move on to the next possible suitor and remember, he;s just not that into us, and that is okay.